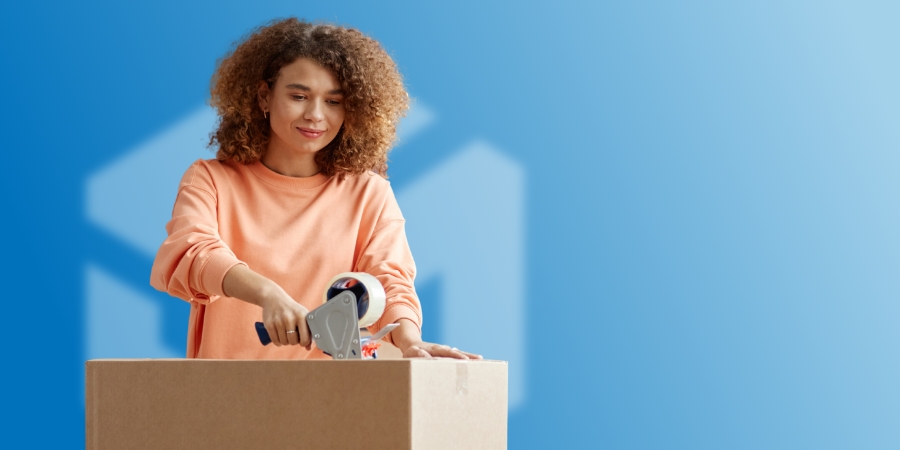 If your business operates in the eCommerce space, shipping items and order fulfillment are vital, and occasionally can be a challenging aspect of your operations.
When it comes to shipping fragile items, the challenges multiply.
Whether you sell glassware, furniture, crystal, ceramics, or any other delicate products, your shipping processes need to be exceptionally careful.
Broken items can lead to lost profits, dissatisfied customers, and unnecessary expenditures.
However, with a few simple steps, your business can ensure fragile products are shipped safely and securely.
We've created the ultimate guide to help you avoid potential product damage and ensure your fragile items arrive safely to your customers' doors.
Choosing the Right Packaging Materials
With a wide range of packaging materials available, it can be confusing to determine the best choice for your delicate items.
Selecting the right materials is crucial for protecting fragile goods during shipping. Here are some essential materials to consider:
| | |
| --- | --- |
| | Bubble wrap, brown paper, and single-ply corrugated roll: These materials provide varying levels of impact protection and serve as inner layered protection inside your packages. |
| | Packing tape: Use reliable packing tape to securely seal your boxes. |
| | Appropriate-sized package: Choose boxes that are snug enough to fit your fragile items, but leave room for additional packaging materials to provide the necessary extra protection. This is a critical step in safeguarding delicate items. |
| | Packing peanuts or airbags: These materials help fill any voids within the package to prevent movement of the item during transit. |
| | Plastic bags or shrink wrap: Use these materials to protect against moisture entering the package. |
| | Corrugated inserts: Add an extra layer of protection by reinforcing the package with corrugated inserts. |
Source: Wikipedia
Proper Packing Techniques
When packing fragile items, the approach will vary depending on the size, shape, and type of product. Here are some general tips to follow:
Select the right box: Ensure each fragile item is packed in an appropriately sized box.
Pack tightly: Fill the box as tightly as possible to minimize movement during transit, but leave a small amount of space to accommodate packing peanuts or airbags for additional cushioning.
Avoid overfilling: Do not overstuff the boxes, repeat, do not overstuff the boxes. This can lead to bursting and pressure being placed on the fragile item inside.
Secure the package: Apply tape to all boxes, particularly where the flaps meet in the middle and on the sides, to ensure secure closure.
Choosing the Right Shipping Company
Once you've packed your fragile products securely, it's time to select a courier.
While ClickShip partners with several of the leading parcel and LTL carriers to give you access to the best possible services and rates, every carrier has its own unique strengths.
With that in mind, it's important to consider the following factors when deciding which carriers to book with:
Shipping destination: Determine where you're shipping your items to and ensure the courier serves that location.
Value and service: Look beyond the cheapest price and consider the overall value offered by each courier.
Tracking system: Assess the tracking capabilities of each courier to monitor the shipment's progress.
Delivery options: Check if the courier offers alternative delivery options, such as pick-up at a terminal, in case the recipient is not available.
International Considerations for Fragile Items
If you're expanding your business and shipping fragile items internationally, there are additional factors to consider:
Customs duties and taxation: Research if any customs duties or taxes apply to the product you're shipping.
Shipping insurance: Ensure your shipping insurance covers overseas shipments and fragile items.
Special handling: Confirm if your chosen courier can accommodate the special handling requirements for fragile items during international transit.
Delivery options: Check if the courier offers pick-up options at the destination's delivery terminal to avoid return shipments and reduce the risk of damage.
Restricted items: Be aware of any restrictions on shipping specific fragile items to the destination country.
Item valuation: Determine the value of your items before sending them overseas to prevent confusion in case of damage.

Source: The Intercept
Considering Insurance for Fragile Items
When shipping fragile items, it's important to note that not all items can be insured, and some may have higher deductibles due to their delicate nature.
Antiques, original artwork, and collectibles are typically not insurable in most cases. These items are generally restricted with LTL carriers, and if accepted, they move at the shipper's risk of loss or damage.
ClickShip Keeps Your Shipping Solid and Secure
With the right information and the right tools, shipping fragile items doesn't have to be a stressful experience.
And with the right eCommerce shipping platform, like ClickShip, the rest of the shipping experience can be just as simple!
Contact one of our shipping experts today to set up your free account and get access to discounted rates from top carriers, unlimited integrations with leading eCommerce platforms, and a shipping and fulfillment experience that will keep you feeling secure.