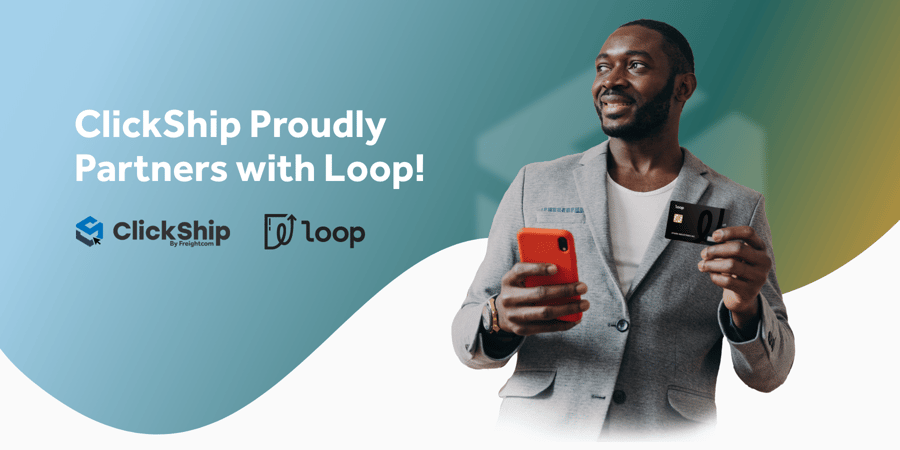 In every decision we make, from product development to choosing companies to partner with, ClickShip is driven by the need to help our customers in every aspect of their business.
When it comes to ClickShip, we value our partnerships. We want to ensure our partners are providing you with the best eCommerce tools available to help your eCommerce business become successful.
With that said, it is a pleasure to announce that ClickShip has partnered with Loop to help focus on growing the small business ecosystem together.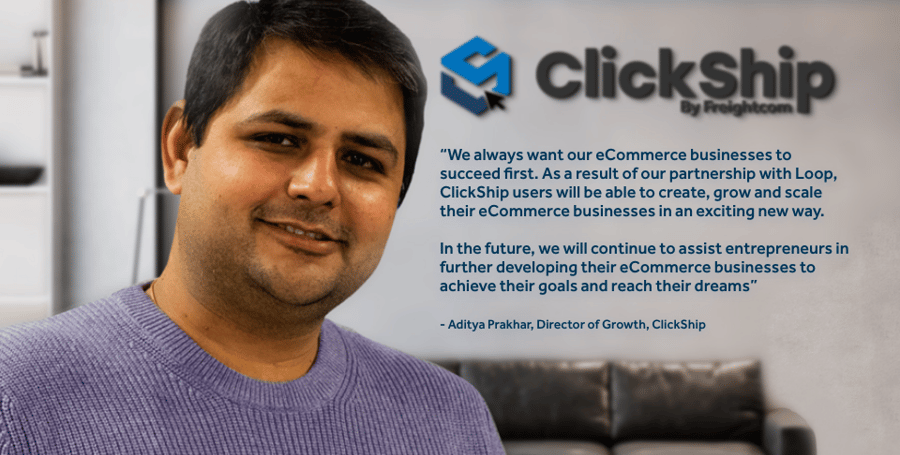 What is Loop?
Loop offers financial products to Canadian eCommerce businesses that makes it easier for them to do business in Canada and around the world. Their core product offering includes the Loop Card - a corporate card that has features and benefits that are designed to support the growth of businesses operating across the world.
The Loop Card is more than an ordinary business credit card; it's a multi-currency corporate card that offers eCommerce businesses the ability to spend in multiple currencies and access limits that scale with growth and boost cash flow with up to 55 days of interest-free spending.

Customers that use Loop can pay for business expenses in CAD, USD, EUR and GBP. The Loop Card can be used anywhere Mastercard is accepted. This means that, whenever you make a payment in any of the above currencies, you avoid the costly exchange fees you may see when using another corporate card!
You can keep track of how much you owe in each currency on your Loop dashboard, and if you need to convert money you can get the best exchange rate with Loop!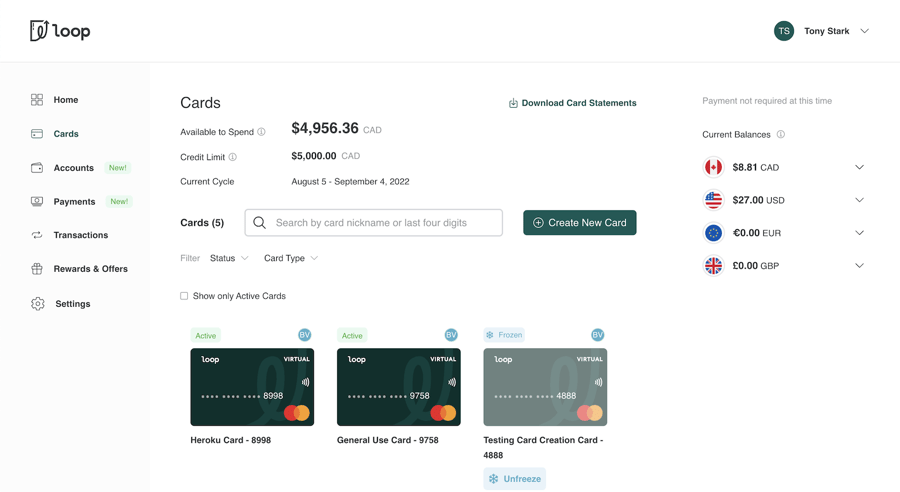 The Loop dashboard let's you conveniently track all of you card's activity.
Loop also offers businesses other great benefits including:
Free global payments to make sending money around the world via EFT, ACH and Wire fast and seamless
The ability to do currency conversion at much better rates than traditional providers
Local account details in the US to make it easy to receive funds from customers, payment providers or marketplaces in the US
Sign up with Loop today and make managing your business finances easier than ever!