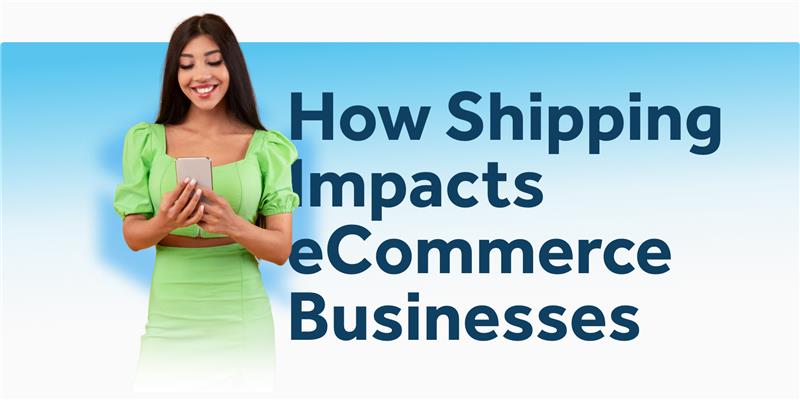 As the eCommerce market continues to thrive online businesses are becoming a major shopping destination for customers. There are many key performance indicators (KPIs) that measures if the company is evolving or not. In recent years businesses are starting to realize just how valuable it is to understand the 360-degree view of the customer's experience.
If your eCommerce business has been around for a long time, you probably already know that just having a killer product is not enough to survive or even grow. The products your business offers can have a huge impact on the success of your business. However, you can't rely on the product to attract, engage, or retain your customers.
These days having an amazing product is no longer the prime reason customers will purchase from your eCommerce business. In today's world, delivering value to your customer is essential and is very impactful to their overall experience with your eCommerce business.
Before we dive in, we must first understand why creating a good customer experience is so crucial and essential, especially for eCommerce businesses.
What is customer experience?
Customer experience is the sum of every interaction a customer has with your business. A customer's experience is an essential part of a company's strategy as the satisfaction and experience the customer has with your business is a crucial measurement to the success and recurring revenue.
Failure to generate a good customer experience can result in loss of revenue, profit, and even lead to business closure. Therefore, if a company wants to succeed it is essential to respect, assist and listen to customer feedback.

Source: Nextiva
What are the key elements to a strong eCommerce customer experience?
The four key elements to a strong customer experience are:
1. Product or Service: The quality of your product or service being offered online, along with a strong warranty.
2. Pricing: A key strategy and factor in the customer purchasing decision.
3. Intuitive UI: Using proper design and workflows go a long way to enhance your customer's experience with your eCommerce store.
4. Shipping: The process of getting the product or service delivered to the customer as soon as possible within the estimated delivery time, without any damages or extra costs incurred upon shipping.
Let's explore the shipping component and how this relates to your customers' experience.
How can shipping enhance your customers' experience for your eCommerce Business?
Shipping that delivers customers' orders on time generates a positive customer experience that can benefit your eCommerce business. With a good customer experience generated from shipping, you can attract and obtain loyal customers that will increase your business's profits through building a lucrative long-term relationship with them.
Customers that have more of a positive experience with the purchasing process through your eCommerce store are more likely to recommend your business to others, especially when their merchandise was received before or in the specified time frame of delivery.
Your eCommerce store can improve its credibility if customers recommend it to others by word of mouth or through online reviews. With loyalty, trust, and credibility your eCommerce business earns from your customers, it can help pivot your business by turning leads into sales.

Source: Smallbizgenius
Why is creating a memorable shipping experience an important one?
Creating a positive shipping experience is critical as it impacts sales conversions and customer retention. eCommerce businesses need to ensure their customers are satisfied with their shipping options, costs, and deliveries as they will not purchase from you again if they have had a bad experience.
In today's world, perfecting your ideal customers journey and providing an excellent customer experience is key to differentiating your business amongst competitors. The importance of creating a memorable experience is to cultivate long-lasting customer relationships, by doing so you improve your own businesses supply chain efficiencies and stay competitive to further evolve your business.

Source: SuperOffice
Why should you pay more attention to your eCommerce Shipping Strategy?
There are many eCommerce businesses that take a very simplistic approach when it comes to shipping. Some eCommerce businesses may offer no free shipping options, or the merchant may absorb 100% of the shipping and handling costs for all online purchases.
To keep your eCommerce business a step ahead, this simple strategy just will not cut it in today's world. Especially, since there are other ways to offer meaningful shipping that works for your business when free shipping across the board just may not be an option for your business.
A few ways to create a free shipping as a strategy includes:
1) Free shipping with a minimum threshold
2) Free shipping for loyalty program members
3) Factor shipping fees into product price
4) Free shipping based on number of products ordered
5) Free shipping on selected items
6) Free shipping to only specific locations
It is imperative that you develop your own shipping strategies to ensure the success of your eCommerce business. https://www.clickship.com/blog/fastest-ways-to-setup-an-online-business#Shipping
Creating your own strategies can be challenging especially when trying to get everyone on your team working cohesively for the order to be carried out correctly. With proper communication and a shipping strategy in place, you are more focused on providing the best experience for your customers.
Improve Your Customer's Experience with ClickShip:
ClickShip is an all-in-one platform that can easily integrate with your online business to provide best-in-class discounted rates on top-tier carriers. When you integrate your eCommerce store with ClickShip your customers are getting the best shipping services to suit your business's needs. A few services ClickShip offers are:
Personal touch: We provide customized branding to allow eCommerce brands to personalize and create attractive parcels and emails to impress their customers!
Real-time shipment tracking: Keep customers updated on their orders to give them the best experience every step of their journey!
Partner with ClickShip a reputable LTL shipping provider: Less-than-truckload (LTL) shipping may just be the perfect solution for your eCommerce business. We allow you to consolidate your freight with other shippers in one trailer saving you money on delivery!
As mentioned above, these are only a few of the online shipping services offered by ClickShip that can significantly transform your customers' experience on your eCommerce store. With our shipping experts and state-of-the-art integrated technology, we can help your business increase both its customer retention and revenue. Take action today to bring your business to the next level!
Start giving your customers a better shipping experience by booking a demo with ClickShip!