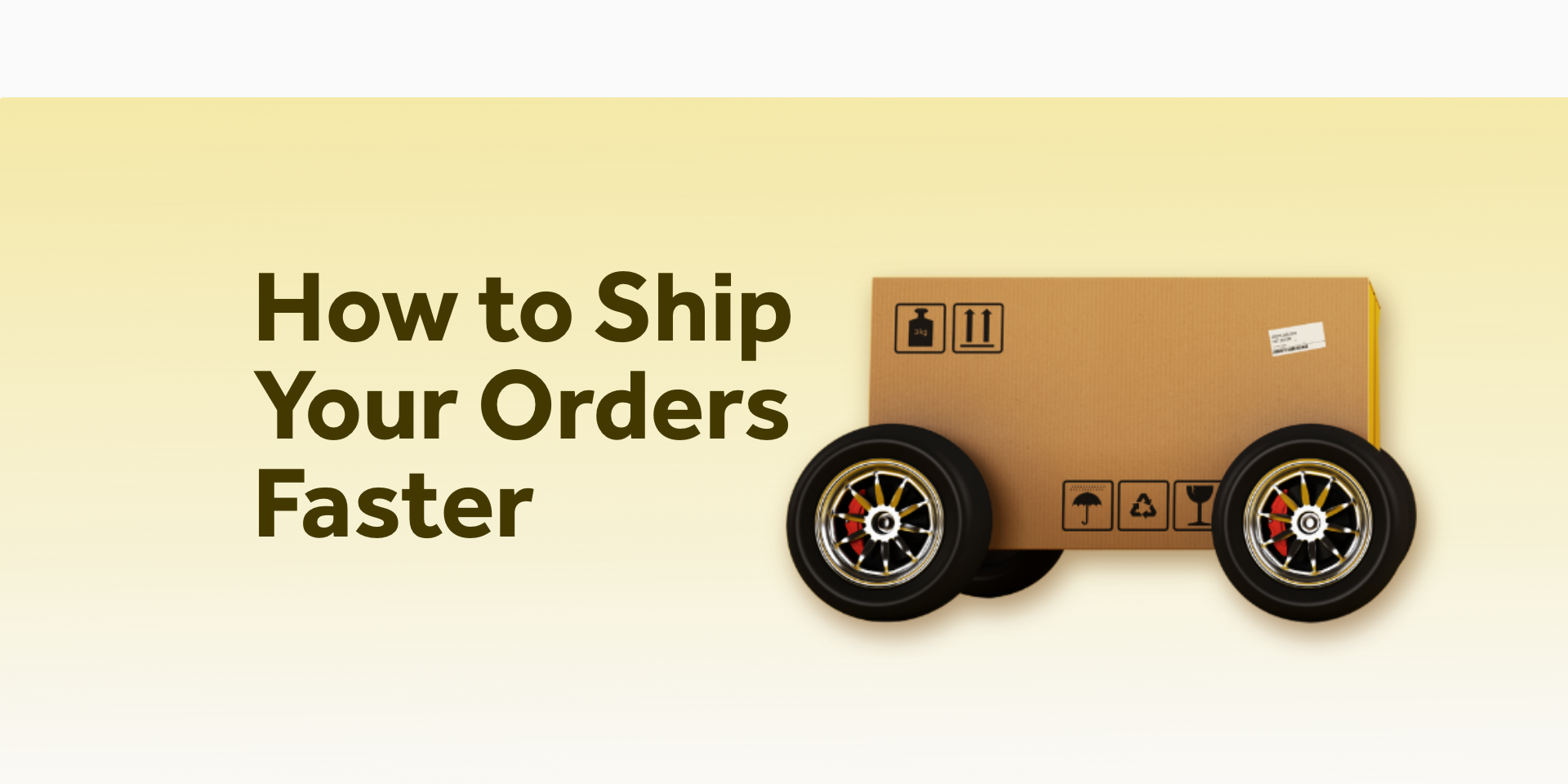 No matter what we do to try and convince ourselves otherwise, there are only 24 hours in each day. As a business owner, it's imperative to make each one of those hours count. While shipping has certainly come a long way in terms of efficiency, no one would be opposed to saving a little more time where their shipping strategy is concerned.
The question, however, is how? We certainly can't change time, and so it is a matter of making the time we have work for us, which is exactly what we'll be discussing on this week's blog!



Source: Wikipedia
Keep Your Fulfillment Process Organized
Every savvy eCommerce entrepreneur knows that the shipping journey begins the moment an order is placed. Bearing that in mind, having an organized strategy in regards to preparing your customers' orders is an invaluable way to cut time form your shipping journey.
Having a thorough knowledge of the documents required to ship can help to minimize any potential errors in preparing your orders, and tools like ClickShip's Smart Packaging Technology can streamline the fulfillment process and help get your packages in the carrier's hands in no time.
Encourage High Quantity over High Frequency
Naturally you want customers who will be regular repeat buyers. With that said, there is an advantage to encouraging larger, less frequent buying habits.
To start, the fact of the matter is that larger orders equal fewer package to ship, which immediately reduces the time spent fulfilling orders on a day-to-day or week-to-week basis. Less time fulfilling orders means that you can get them to the carrier, and the customer, that much quicker. As an added bonus, a high-volume, lower-frequency shipping strategy will also lower your own shipping overhead!
There are many ways to encourage customers to place larger quantity orders, however one of the most effective is to offer free shipping on orders once a certain dollar or quantity threshold has been met.

Let the Carrier Come to You
No matter how heavy or light your order volume is, time spent driving to a carrier's drop-off location is time that could be better spent elsewhere.
A simple solution? Let the carrier come to you! Many parcel carriers offer pickup services, even to residential locations! In utilizing carrier pickup services, not only are you spending less time driving to drop orders off, but this can also help to better organize your fulfillment process; having a specific day when your weekly orders are picked up will help to keep track of orders along every step of the shipping journey.

Cut Transit Time with 3PL
A surefire way to ensure that your shipments reach their destinations in less time is by shortening the distance they need to travel in the first place. This can be achieved through utilizing 3rd party logistics solutions.
By using 3PL services, a business can expand their warehousing across multiple fulfillment centres across the country. In turn, shipments can be fulfilled by the warehouse nearest to the destination, meaning the shipment will arrive faster, and typically in a more cost-effective manner!
Save Time by Managing Your Shipping with ClickShip!
Oftentimes one of the most overlooked time-sinks in shipping is the time spent managing your eCommerce shipping strategy. In that instance there's no better way to manage your time than with some help from ClickShip!
ClickShip integrates seamlessly into the leading eCommerce platforms and online marketplaces to offer discounted rates on parcel and pallet shipping directly at checkout from North America's most trusted carriers. Our easy-to-use platform gives you the ability to control everything from booking shipments to custom branding all in one place!
Contact one of our shipping experts Monday to Friday, 9am to 5pm EST at 1-877-335-8740 or by email at customercare@clickship.com and get more out of the time you spend shipping.
---