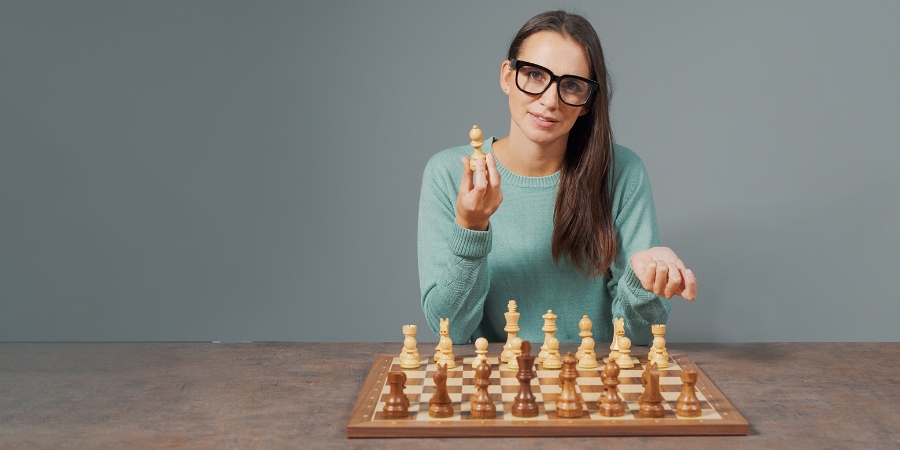 It's easy to make costly assumptions about how your business should operate, whether you're starting a new venture or working to grow your current one.
As a small eCommerce brand, you may be the only person managing your shipping.
Even if you're not ready to expand your shipping department, it can be challenging to focus on a shipping strategy without sacrificing other essential business tasks due to time constraints.
Good shipping is crucial for an effective eCommerce business strategy.
Without accurate information, your shipping decisions can negatively impact your business, causing delays, unnecessary expenses, and customer dissatisfaction.
Luckily for businesses across North America, eCommerce shipping is our business, and our shipping experts are happy to share with you some helpful tips to make sure that your shipping strategy can be the least of your worries as you continue to grow.
The Importance of Accurate Weight & Dimensional Measurements in eCommerce
While there's a lot of information that is required when shipping anything from an envelope, to a package, to several pallets, the two most vital pieces of information will always be that shipment's weight and dimensions.
Carriers use weight and dimensions to determine shipping costs.
Providing incorrect measurements can lead to extra charges such as reweigh and remeasure fees or oversize and overweight surcharges.
These fees may be charged to you after the shipment is made, resulting in additional costs.
Avoiding these expensive measurement mishaps is, thankfully, quite simple.
Measuring all of your packaging from the outside and investing in a good-quality shipping scale will help to give you more accurate measurements.
Further, it's advisable to err on the side of caution by rounding all your measurements up to the nearest whole number when inputting them at the time you book your shipment.


Source: Your Weighing Buddy
Safer Shipping Makes for Satisfied Customers
In the eCommerce space, shipping goes beyond simply being a part of the business.
The entire shipping process is, top to bottom, an exercise in building and maintaining a better customer experience.
The act of shipping carries with it the chance that what is being shipped may get damaged, however providing the right level of protection on your shipments will not only greatly lower this risk but can also greatly improve your customer experience.
Using proper packaging techniques, will keep your shipped goods more secure while in transit.
It can be an opportunity for you to use unique or custom-branded packaging and dunnage to enhance your customers' unboxing experiences and help your brand stand out.
Investing in this provides peace of mind for both you and your customers.,
If your shipment is lost or damaged, the issue can be quickly resolved without hurting your profits.
This leads to a better customer experience.

Don't Settle for a Single Carrier
As a small business with limited time and resources, it may seem like booking all your shipments through a single carrier is the most convenient option.
However, this approach can result in paying more than necessary in the long term.
By diversifying your shipping across multiple carriers, you can save money and improve your customer service.
Although it may appear time-consuming, utilizing multiple carriers is a far more effective long-term strategy.
Each carrier has unique strengths and weaknesses, and by using multiple carriers, you can leverage their strengths to provide your customers with the best level of service possible.
You can also take advantage of the best rates available at the time of booking, resulting in cost savings for your business.
Additionally, diversifying your shipping carrier options provides a safeguard against unexpected issues that can arise with any one carrier. If a carrier experiences a delay or issue, you can quickly switch to another carrier without impacting your business operations or disappointing customers.
Overall, diversifying your shipping carrier options can save you money, improve your customer service, and provide a safety net for unexpected issues.


Source: History.com
Don't Neglect Reverse Logistics
Returns are an inevitable reality when running an eCommerce business.
While it can be easy to see returned items as lost sales from dissatisfied customers, a sound return policy coupled with strong reverse logistics can actually do more good for business long-term than you may realize.
A clear, straightforward, and customer-centric return policy will send a message to your customers that you stand behind the quality of your product.
It also shows that ultimately you are putting your customers' long-term satisfaction over any immediate profit.
Using an eCommerce shipping management system like ClickShip can help you lower your overall shipping costs.
You can then use these savings to offer free shipping on returns, which can enhance your customer experience, and increase your chances of long-term customer retention.
Trust ClickShip to Help Your Business Grow Faster
Despite how important a good shipping strategy can be in helping your business thrive, finding the time to effectively manage that strategy is always a challenge.
ClickShip is designed to help you with that.
We integrate with the leading eCommerce platforms and online marketplaces to help you offer better rates on pallet and parcel shipping to your customers in real time, from the leading carriers in North America.
Our easy-to-use platform also provides you with a suite of fulfillment tools to enhance your customer experience, and all for zero startup or monthly fees!
Contact one of our shipping experts today and find out why ClickShip is the leading choice for eCommerce professionals trying to take their business to the next level.