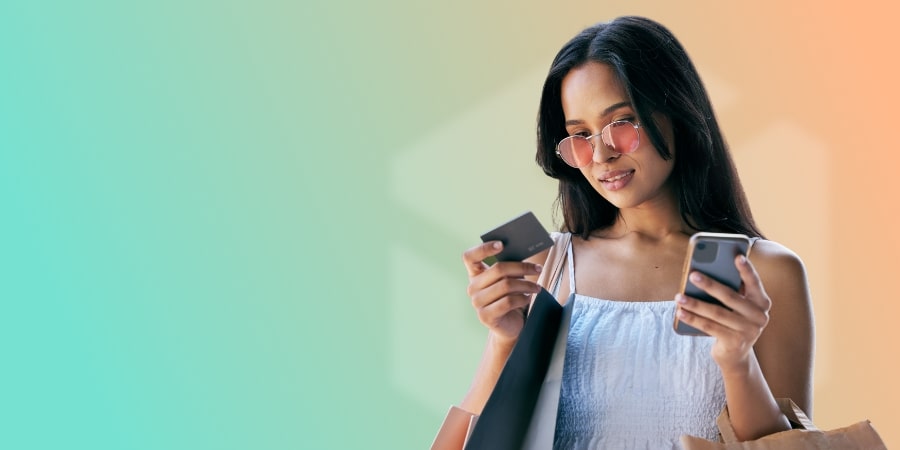 For eCommerce professionals, the checkout process is one of the most critical aspects of their online storefronts.
After all, this is where customers make the final decision to purchase a product or service. The importance of this cannot be understated.
No matter how impressive every other step of your eCommerce process is, the reality is that any sort of barriers or difficulties at checkout can and will result in lost sales and lost revenue from many online shoppers.
To help you make sure you avoid this all-too-common cart abandonment, we'll discuss some of the best practices for optimizing the checkout process on your online storefront to increase conversions and revenue.
1. Simplify the Checkout Process
The first step in optimizing the checkout process on your online storefront is to simplify it as much as possible.
The checkout process should be streamlined and easy to navigate, with minimal steps required to complete the purchase.
This means removing any unnecessary fields, reducing the number of clicks required to move through the process, and ensuring that the entire process can be completed on a single page if possible.
2. Make the Checkout Process Mobile-Friendly
With more and more people shopping online using their mobile devices, it's essential to ensure that your checkout process is mobile-friendly.
This means using a responsive design that adjusts to the size of the screen, minimizing the amount of scrolling required, and optimizing the checkout process for touch-screen devices.
This could include minimizing or removing copy and graphics to better accommodate smaller screens.
While most eCommerce platforms and online marketplaces have built-in mobile optimization features, it's still prudent to regularly review your site's functionality across multiple devices and make adjustments as necessary.
If your business can justify development costs, you may also want to consider moving to a mobile app which provides more advantages over an eCommerce website with responsive features.

Source: SimpleTexting
3. Offer Multiple Payment Options
One of the most significant obstacles to completing a purchase is limited payment options.
Customers want to be able to pay using the method that is most convenient for them, whether that's a credit card, PayPal, Apple Pay, or another payment method.
By offering multiple payment options, you can increase the likelihood that customers will complete their purchase.
4. Provide Clear Shipping Information
Shipping costs and delivery times are essential factors that customers consider when making a purchase.
To optimize your checkout process, it's essential to provide clear shipping information upfront, including estimated delivery times and any shipping costs.
This can help customers make an informed decision about whether to complete their purchase or not.
An eCommerce shipping management platform such as ClickShip can help reduce any shipping-related friction that may exist on your storefront's checkout.
ClickShip offers real-time rates on parcel and pallet shipping, directly at checkout, and with the largest eCommerce platforms and online marketplaces.

5. Use Progress Indicators
Another way to optimize the checkout process is to use progress indicators.
This can help customers understand where they are in the checkout process and how many steps are left to complete.
This can reduce the likelihood of customers abandoning their purchase because they think the process is taking too long or is too complicated.
If you offer free shipping over a particular cart value threshold, be sure to include a progress indicator for this as well, as studies have shown that up to 48% of consumers will buy more in order to reach free shipping thresholds.

6. Offer Guest Checkout
Not everyone wants to create an account to make a purchase.
By offering a guest checkout option, you can increase the likelihood that customers will complete their purchase without feeling obligated to create an account.
However, it's important to note that offering a guest checkout option may result in fewer customer contacts and may make it more challenging to track customer behavior and preferences.
Using other marketing methods, such as custom-branded packaging techniques, can help to boost your brand awareness past the point of purchase, and can result in more long-term conversions from customers who may otherwise be one-time customers.


Source: Capterra
7. Test and Optimize
Another important item is to continually test and optimize your checkout process to identify areas for improvement.
This can include conducting A/B testing to determine which checkout process elements work best, monitoring data to identify where customers are dropping out of the process and soliciting customer feedback to gain insights into areas for improvement.
8. Abandon Page or Cart Pop-Ups
It is critical to have some sort of mechanism that triggers when there is a high probability that a potential customer is about to abandon a page or their cart. There are many apps that can help you with this.
Offering incentives to customers, such as a discount, additional add-on products, and faster shipping when your site identifies a high likelihood of abandonment can substantially reduce site and cart abandonment.
Keep Your Shipping at Checkout Optimized with ClickShip
As we discussed above, shipping is an instrumental part of your storefront's checkout process, and an instrumental part of your entire eCommerce strategy.
It can be difficult to effectively manage on your own, which is why eCommerce professionals across Canada trust ClickShip to help.
ClickShip provides real-time shipping rates at checkout, but that's only one part of what we can do for you.
Our platform also offers real-time tracking, tools to streamline the order fulfillment process, customizable branding options, and access to exclusive rates from top parcel and LTL carriers for domestic, cross-border, and international shipping!
Contact one of our shipping experts today to see how ClickShip can optimize every step of your eCommerce shipping from your checkout to your customers' doorstep.