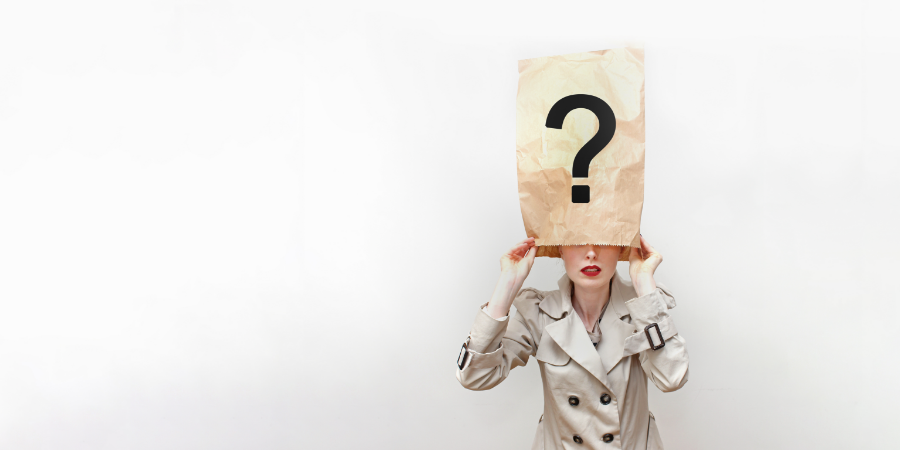 As an eCommerce seller, you know that shipping is one of the most critical aspects of running an online business.
Customers expect their orders to be delivered quickly, reliably, and affordably.
Managing to hit all three of these requirements frequently and consistently can often be easier said than done.
What are some of the secrets to having an eCommerce shipping strategy that sets your business apart from the rest?
We'll let you in on some of the tips and tricks you can use to offer shipping that will help turn shoppers into customers and bring them back to your store again, and again.
Offer Multiple Shipping Options
Customers expect a range of shipping options, from standard delivery to next-day or even same-day delivery.
By providing different shipping options, you can cater to a broader range of customers and their varying needs.
Offering free shipping is also a great way to incentivize potential buyers to make a purchase, especially by using a minimum order threshold strategy.
Applying this strategy, means that shoppers are rewarded with free shipping at checkout by purchasing over a specified amount (e.g.: free shipping on orders over $50)
This has also been proven to increase the average order value for marketplaces & storefronts utilizing this strategy, which generally leads to more profitability.


Source: The Canadian Encyclopedia
Use Reliable Shipping Carriers
The shipping carrier you choose can make or break your eCommerce shipping process.
Why? Because shipping is more than a necessity for fulfilling a customer's order, it is a significant part of the entire customer experience.
That's why it's essential to work with a reliable shipping carrier that can deliver packages on time and without damage.
We recommend that you research and compare shipping carriers to find the best option for your business.
It's also important to try to diversify your shipping across multiple carriers to properly utilize each carrier's individual strengths and offer a wider array of options to your customers.
For example, some carriers are more effective than others when it comes to package size in terms of price and service, while others can prove more efficient when it comes to specific geographic areas or the types of products you are shipping.
Provide Tracking Information
Customers want to know where their packages are and when they can expect them to arrive.
Providing tracking information is an excellent way to keep your customers informed and build trust.
Again, this goes into why shipping is an essential part of the customer experience, and why transparency throughout the process and providing reliable tracking is important.
While it may be hard to believe that in this day in age not all carriers provide succinct tracking updates every step of the way, not all of them do, and some are limited.
However, many carriers offer tracking options that can integrate with your eCommerce platform and ClickShip can take this one step further with custom branding on tracking information.
Set Clear Shipping Policies
Your shipping policy should be easy to understand and transparent.
Customers should know what to expect when they place an order and how long it will take for their package to arrive.
Clear shipping policies can help reduce customer service inquiries and prevent misunderstandings.
Your shipping policy should also be easy to find on your storefront and marketplace and should include information for both sales and returns.
Shipping policies can also be used as a sales tool, given the right strategy.
For example, some online storefronts and sellers implement free returns into their shipping strategies and shipping policies to build trust with new and existing customers.
Not only does offering free returns encourage new potential customers to complete purchases, it also enhances the relationship with existing customers knowing this option is available free of charge.
In short, setting clear shipping policies and making them as customer centric as possible positively impacts the customer experience and benefits your business in the long run.
Optimize Your Packaging
Proper packaging can help reduce the risk of damage during shipping and improve the overall customer experience.
Use sturdy boxes or padded envelopes to protect products during transit.
You can also use eco-friendly packaging materials to appeal to environmentally-conscious customers.
Your packaging can also be used as a marketing tool to help set your business apart, and keep your brand in the front of your customers' minds, which can help to increase long-term business from your customers.
To sum it up, there are four pillars' businesses should consider when it comes to package optimization:
Safety: Does this package ensure the contents within are safe from being damaged or causing damage during transit?
Expense: How much will this packaging cost my business? Will it inflate the price I sell my products at, costing my customers significantly more?
Experience: Consider the unboxing experience, and how the packaging, or what's inside the packaging, can add more value to customers leading to higher retention rates?
Size: The less weight, and less space the package takes up, the lower the cost to ship it will be. So, consider making your packages smaller and/or lighter without sacrificing safety?
Source: Sneaker News
Offer International Shipping
Expanding your business to international markets can help increase your customer base and revenue.
However, international shipping can be more complex and expensive than domestic shipping.
You'll need to research and understand international shipping regulations and work with a reliable international shipping carrier.
Different countries have their own set of laws and regulations when it comes to international shipping, so you need to ensure your business is operating within their legal boundaries.
Working with reliable international shipping carriers can help a business build their brand reputation while providing a good customer experience. It also helps mitigate the risks for both the business and the customer.
Provide Excellent Customer Service
Excellent customer service can help build customer loyalty and encourage repeat purchases.
Responding quickly to customer inquiries and providing timely shipping updates can help improve the customer experience. Short staffed? Consider automation tools for the various inbound customer service inquiries.
On your storefront, offering support services such as real-time chatbots can provide a level of customer service without requiring full-time in-person support.
Your return policy also plays a large role in your customer interaction touchpoints with your business.
As we alluded to earlier, offering hassle-free returns or exchanges will help to ensure customer satisfaction and retention.
Automate Your Shipping Process
Automating your shipping process can help save time and reduce errors.
eCommerce platforms such as ClickShip offer shipping integrations that can automatically import order information from your storefronts and marketplaces, generate shipping labels, and streamline your order fulfillment process.
Reducing these manual tasks will free up time in your day to fulfill more orders faster or focus on other aspects of your day-to-day operations.
As a bonus, integrating with a platform like ClickShip gives you access to a whole network of reliable domestic, cross-border, and international carriers.
Make ClickShip Your Best Kept Shipping Secret
Shipping software can help simplify your shipping process and improve efficiency. Shipping platforms can help you to compare shipping rates, print shipping labels, and track packages, and no platform is more trusted by eCommerce professionals across Canada more than ClickShip.
We integrate with the leading eCommerce platforms and online marketplaces to help you offer better rates on pallet and parcel shipping to your customers in real time, from the leading carriers in North America.
Our easy-to-use platform also provides you with a suite of fulfillment tools to enhance your customer experience, and all for zero startup or monthly fees!
Contact one of our shipping experts today and make ClickShip your own secret to successful eCommerce shipping!