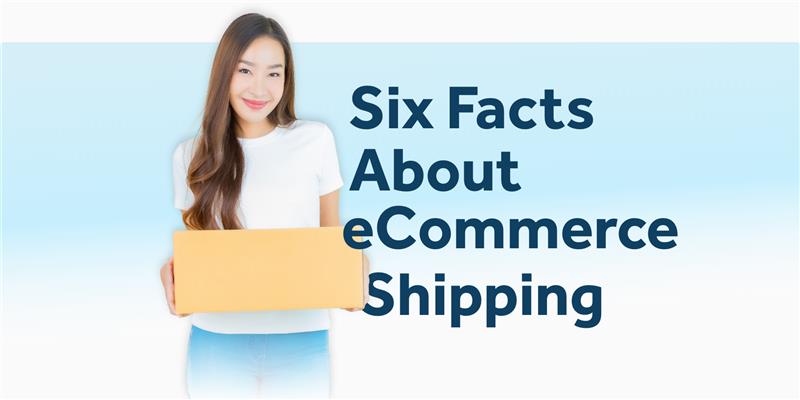 There are approximately 12-24 million eCommerce sites across the world, and we see more of them being launched every single day. Modern technology has made it easier than ever to buy and sell merchandise that can be shipped around the world. Due to the pandemic, more businesses went digital, and this rapidly increased the growth of the eCommerce market.
It has been forecasted that the eCommerce industry is expected to grow by almost $11 trillion between 2021 and 2025. Global eCommerce sales were forecasted to reach $5 trillion in 2022 and $6 trillion by 2024. As there are fewer barriers to entry in the market for online retailers and more merchants are continuing to enter this space, younger generations such as Gen X, Millennials, and Gen Z continue to prefer shopping online. As markets began to reopen after the pandemic, eCommerce continues to keep growing.
The Canadian market has contributed 14% to the overall worldwide growth rate of 29% in 2021. As a result, in Canada existing markets are emerging into new markets with the potential to be further developed. The global growth rate of 29% may seem like a small percentage today, but it will continue to grow over the next few years.
With eCommerce growth on the rise, there is naturally a rise in shipping-related services to sustain this growth. As both eCommerce and shipping are growing, we would like to share seven facts about the Canadian eCommerce shipping industry that may get you to rethink your shipping strategy.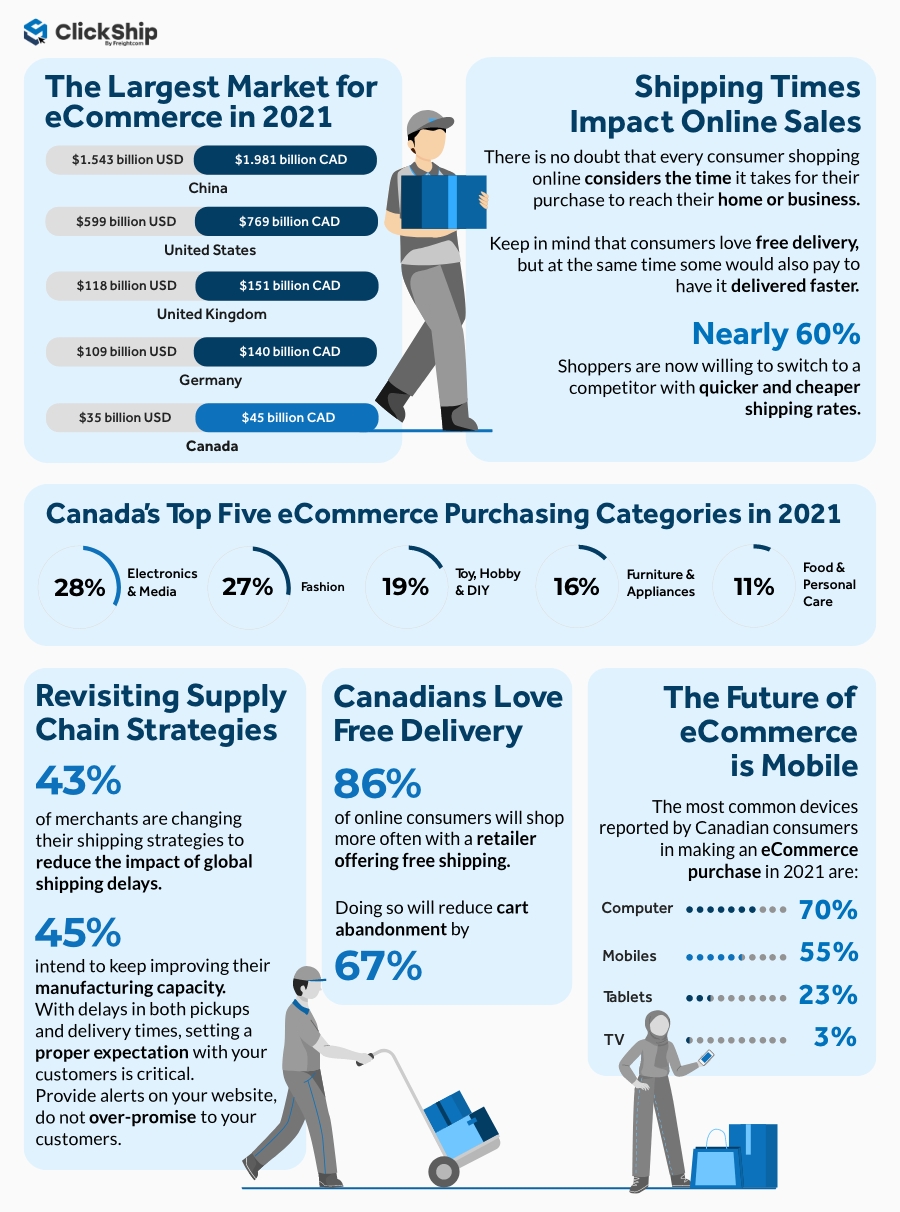 Sources: ecommerceDB, Statista, ClearSale Blog, Salesforce, GoBolt, Shopify
ClickShip is Your eCommerce Shipping Solution
As you can see, there is a lot more to eCommerce shipping than meets the eye. If you are looking for a small-to-medium-sized business shipping solution, ClickShip is the perfect solution for you!
ClickShip is an all-in-one shipping platform that offers discounted rates on North America's top-tier carriers. Start streamlining your shipping today with our integrated and easy-to-use platform, with zero startup or monthly fees!
Haven't found the right shipping carrier for your eCommerce business yet?