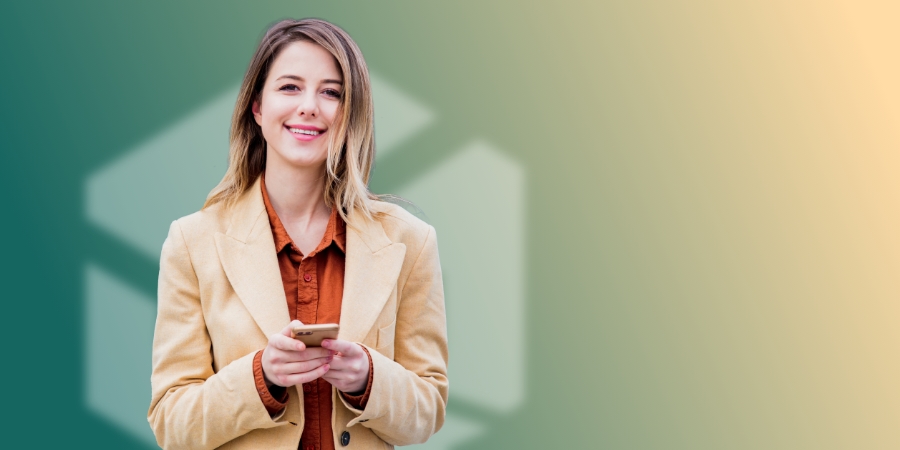 As an eBay seller, you understand the importance of providing efficient and reliable shipping solutions to your customers.
Streamlining the shipping process not only enhances customer satisfaction but also boosts your business's overall performance.
In what can be the hypercompetitive eBay landscape, shipping speed and cost can play a crucial role in buyers' decisions.
Integrating with ClickShip can be a game-changer for your eBay business, helping set your store apart from the rest.
In this blog post, we'll explore the numerous advantages of integrating ClickShip with eBay, from simplified shipping workflows to cost savings and improved customer experiences.
Seamless Shipping Management
Integrating ClickShip with your eBay store brings forth a seamless and streamlined shipping management system.
You can easily and automatically import your eBay orders into ClickShip's platform, where you can compare shipping rates, select the best carriers, and generate shipping labels with just a few clicks.
This process eliminates the need for manual data entry and reduces the risk of human errors, ensuring that your customers receive accurate and timely order deliveries.
Access to a Network of Trusted Carriers
ClickShip partners with the most trusted names in both parcel and pallet shipping.
Through these partnerships, we can provide you access to an unparalleled network of carriers offering a wide range of domestic, cross-border, and international shipping services.
By integrating with ClickShip, you can explore various shipping options and select carriers based on their reliability, speed, and cost-effectiveness.
This versatility enables you to cater to the unique shipping requirements of different customers and destinations, expanding your business's reach and fostering positive customer experiences.
Cost Savings and Shipping Discounts
As an eBay seller, managing shipping costs is a critical aspect of your business.
Through the partnerships we've mentioned above, we are not only able to offer you a greater variety of shipping service options for your eBay store, but we are able to offer them at heavily discounted, pre-negotiated rates.
These cost savings will not only have a net positive effect on your profit margins, but passing these savings along to your customers can also result in higher conversion rates, higher long-term customer retention rates, and fewer abandoned carts.


Source: Khaos Control
Real-Time Shipment Tracking
Customer satisfaction hinges on effective communication and transparency throughout the order fulfillment process.
ClickShip offers real-time shipment tracking for both you and your customers, ensuring complete visibility into the delivery progress.
With ClickShip's easy-to-use custom branding tools, you can build emails and tracking pages that place your eBay store at the forefront of every major customer touchpoint during the shipping journey.
This will help boost your brand, and in turn boost your customer retention.
Automated Customs Documentation
For eBay sellers engaging in international or cross-border shipping, dealing with customs documentation can be complex, time-consuming, and if one isn't careful, costly.
ClickShip simplifies this process by automating customs documentation, reducing the chances of customs delays, reducing the margin for error, and streamlining international shipments.
With ClickShip handling the paperwork, you can focus on growing your eBay business and providing excellent service to your customers.

Source: The New York Times
Time-Efficient Order Processing
Time is of the essence in the world of eCommerce, and delays in order processing can lead to dissatisfied customers.
By integrating with ClickShip, you can significantly reduce the time it takes to process orders, generate shipping labels, and send your customers' orders to their destinations.
ClickShip offers an entire suite of order fulfillment optimization tools, such as our Smart Packaging Algorithm, which automatically choose the most optimal box size for customer orders, OnePrint, which can batch print an entire day's worth of shipping labels and documents in minutes, and Bulk Shipping, which lets you book hundreds of shipments with a single click, even across multiple sales channels.
ClickShip is the Only Shipping Solution Your Business Needs
While we've outlined many of the benefits of integrating your eBay store with ClickShip above, it's important to mention that ClickShip can offer your business all these benefits and more not only on eBay, but across your entire shipping and fulfillment infrastructure, on multiple sales channels!
So, if you're still waiting, contact one of our shipping experts today, and see why ClickShip truly is the definitive all-in-one shipping management platform for eBay sellers, and so much more!