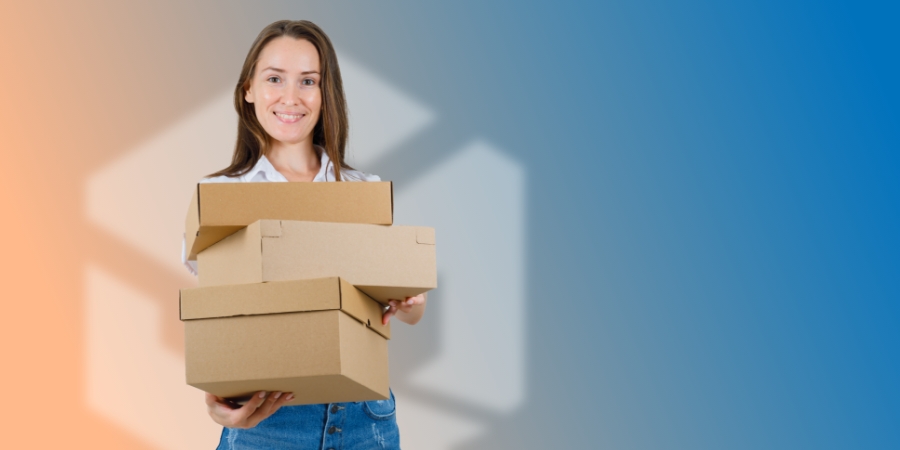 In the world of eCommerce, online sellers must constantly strive for excellence in all aspects of their business operations.
One critical area that demands immediate attention is the shipping and fulfillment process.
This often-overlooked component can significantly impact customer satisfaction, brand reputation, and ultimately, your bottom line.
In this blog post, we will delve into the top five reasons why online sellers need to upgrade their shipping and fulfillment process to remain competitive and thrive in today's digital marketplace.
1. Enhance Customer Experiences
For any eCommerce business, a seamless and positive customer experience is non-negotiable.
Shipping and fulfillment are the final steps in the process of delivering that experience and are crucial in how your customers perceive your brand.
ClickShip allows you to provide customers with accurate shipping estimates thanks to our real-time rates, reliable tracking information, and timely notifications for their orders.
By leveraging these features, you can reduce shipping delays, minimize errors, and ensure that products reach customers' doorsteps in pristine condition.
A smooth and efficient process fosters trust, loyalty, and positive word-of-mouth, enhancing your brand's reputation and driving repeat business.
2. Meet Elevated Customer Expectations
As online giants continue to raise the bar with lightning-fast deliveries and flexible options, customers now expect nothing less from all eCommerce businesses.
Through our trusted carrier partners, ClickShip enables you to offer expedited shipping choices, same-day delivery options, and hassle-free returns.
By accommodating these heightened expectations, you not only retain existing customers but also attract new ones seeking superior service.
A well-optimized process that meets and exceeds customer demands sets you apart from competitors and positions your online store as a reliable and preferred shopping destination.

Source: Conveyco
3. Improve Operational Efficiency
Behind the scenes, a well-optimized shipping and fulfillment process can streamline your business operations and lead to cost savings.
With ClickShip, you can automate order processing, inventory management, and shipping label generation.
This automation reduces human errors, speeds up order fulfillment, and minimizes manual intervention.
Additionally, accurate inventory tracking helps prevent overselling or stockouts, optimizing stock levels and reducing the need for emergency restocking.
By maximizing operational efficiency, you can allocate resources more effectively and focus on strategic growth initiatives.
4. Expand to Global Markets
The digital landscape has eliminated geographical boundaries, allowing businesses of all sizes to tap into a global customer base.
To harness this potential, upgrading your shipping and fulfillment process is essential.
ClickShip partners with several of the most trusted international parcel carriers in the industry to offer you international shipping options, and provide transparent shipping costs to customers around the world.
By offering a smooth international shopping experience, you can unlock new revenue streams and establish your brand as a player on the global stage.
5. Consolidate Multi-Channel Operations
The savvy eCommerce professional knows that confining your operations to a single sales channel can and will impede your business' growth.
That said, maintaining an organized, efficient sales strategy across multiple channels can potentially be a daunting task.
ClickShip not only integrates seamlessly with all the leading eCommerce platforms and online marketplaces available, but it also consolidates the shipping and fulfillment process across all those channels into a single, intuitive interface, allowing you to seamlessly manage your logistic strategy for every sales channel you use.
By consolidating your operations into a single platform, you can expand your reach across all your sales channels more easily and grow your business in less time.

ClickShip is the Definitive Upgrade for Your eCommerce Shipping
Every reason discussed above could easily be reason enough for any eCommerce professional to start using ClickShip, but you may be surprised to know that they're far from the only reasons.
From real-time rates on parcel and pallet shipping at checkout, to simple custom branding, to the fact that ClickShip has zero upfront or monthly fees, the only reason not to sign up for ClickShip is because you have already!
Contact one of our shipping experts today and have ClickShip upgrade your shipping and fulfillment process in more ways than you can count.