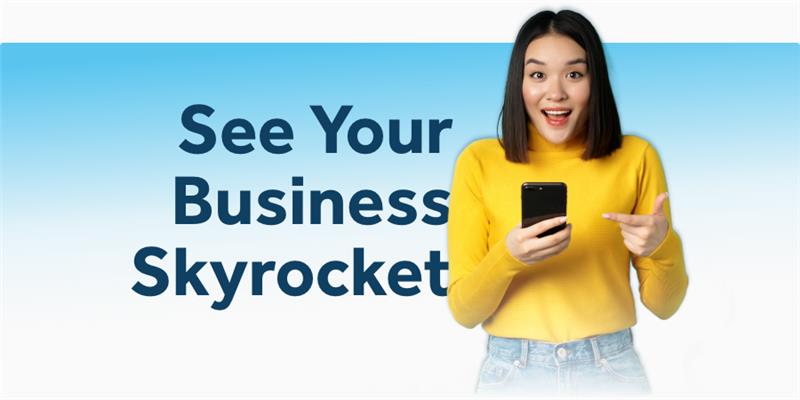 As an eCommerce merchant selling your product online is the foundation of your business's success. To get started in becoming an eCommerce Merchant you will need to have a product or service that offers a unique selling proposition.
Generating your own unique selling proposition is not as easy as it sounds. It takes time to plan out how you're going to properly market your eCommerce products or services. The last thing you want is to invest all your time and money into an idea that's just not practical, or unique enough to stand out in the market.
Constructing a business plan is essential in designing, testing, measuring, and monitoring the impact your product or service has on your customers. When you're seeking to scale your business you may need to seek council from other professionals that can offer specialized advice and guidance catered to your business.
At ClickShip we have compiled a list of what eCommerce merchants should focus on to help you better manage your time and get your business off on the right foot!
Top 5 Areas eCommerce Merchants Should Focus On:
1. Market Research:
Gathering market research will assist you in generating new ideas, uncovering new opportunities, and aid in developing a comprehensive business plan. When first starting your business, you may need to conduct most of your market research independently, which will help minimize costs. This will give you a better grasp of the long-term wants, needs, and desires of your customers.
Performing marketing research, can help in designing the functionality, style, and voice of the brand to make your business, products or services stand out in their own special way.
When carried out correctly, market research will give you the bigger picture needed to understand the market you are entering and can even give you feedback directly from your target market to make any necessary alterations before advancing to the next stage of launching the business.
Ten Questions for Entrepreneurs to Think About:
1. What product or service will I sell?
2. What resources can I use and what will I need for this business to work?
3. Who is my target market and how do I reach them?
4. Who are my competitors and what is their business model?
5. What appeals to you about your competitor's business(s)?
6. Can you handle selling your product or service by yourself or will you need help?
7. Do my customers want my product or service as a one-time purchase or recurring purchase?
8. How much should I charge for my product or service?
9. Is there already an identical product or service on the market?
10. What can influence my customers from buying my product or service?

Source: Findstack
2. Marketing & Conversion Strategy:
Once you are confident in your product or service, you'll want to have a proper name for your business before you go to market. You want the name you decide upon to be unique, but still indicate what your business is or does. Namelix is a business name generator website that can help you in selecting a name for your business. This business name generator can even help you create and modify your business logos too! Just be aware that if you use name generators online, there is a possibility that this data is used to purchase domain names before you can buy them.
In addition to creating a unique name, there is also a wide array of platforms available to create a free website to get your business started. There are platforms such as Wix, Squarespace and Magento 2 that are free website building platforms that can help get your online business started. If you are looking for more advanced website building sites there is WooCommerce, Shopify, and many more sites that are available for more advanced website developers.
Most website-building platforms will allow you to create, launch and integrate apps into your online eCommerce store. Check out the new Squarespace integration with ClickShip as a prime example. It is important to take the time to list your inventory on your store's website and think about the customer experience, design, structure, layout, content, and other processes the customers will face from the beginning to the end of the purchasing process.

Source: Reviewlution
3. Legal Structure:
When starting a business in Canada it is important to select what form of business structure you want to be: sole proprietorship, partnership, limited liability company, or corporation.
It is important to decide, which business structure works best for your business as it may cost you more long-term to switch your business structure. Helping you decide this in advance will allow you to make future decisions about your business structure with more confidence. There are advantages and disadvantages for each of these entity types, so you may need to consult an attorney or seek a legal professional to get the best advice needed for your business.
As an entrepreneur, you will need to register your business with your provincial government, as well as the Canadian Patent and Trademarks office to ensure that you are not choosing a business name that's already claimed by another business. A list of permits, licenses, and regulations that you need can be found by typing in your location and industry on the Government of Canada website.
For More Information visit the Government of Canada Permits, Licenses & Regulations Website
When you create a business in Canada you will need to apply for BN (Business Number/tax ID) that is generated by the Canadian Revenue Agency (CRA) and assigned to your business. The account number is used to help separate your personal and business finances. Apply for a BN online: Business Registration Online
4. Financial Decisions:
It's true that some entrepreneurs can pay for their business out of pocket, but for those who cannot, you may need to consider seeking other sources of funding for your business. There are a wide variety of options to consider from financing to government grants, and even crowdfunding. Understanding the different ways you can finance your business is essential to ensure that you select the best financial method that works for you.
5. Supply Chain Operations:
Once you have started building your business, you will need to figure out how you are going to source the product you are going to sell. You may choose to source products from distributors or sell directly as a merchant. If you are selling a product you will need to consider the inventory, storage, and other start-up costs you may face when getting your business running. As an entrepreneur, having a proper supply chain strategy in place for your business model can help your products or services be provided to customers all around the world.
Enhance Your Shipping With ClickShip:
ClickShip is a platform for eCommerce businesses that can easily integrate with your online store, manage your shipping processes, and provide you with the best-discounted shipping rates to make your supply chain operations the least of your worries. We partner with top-tier carriers that provide robust shipping services and leading eCommerce platforms and marketplaces that can bring your product into the hands of your customers faster. Start your eCommerce business today and let ClickShip be your shipping solution!
Contact one of our shipping experts Monday to Friday, 9 am to 5 pm EST
at 1-877-335-8740 or by email at customercare@clickship.com and see how ClickShip can help accelerate your business growth!