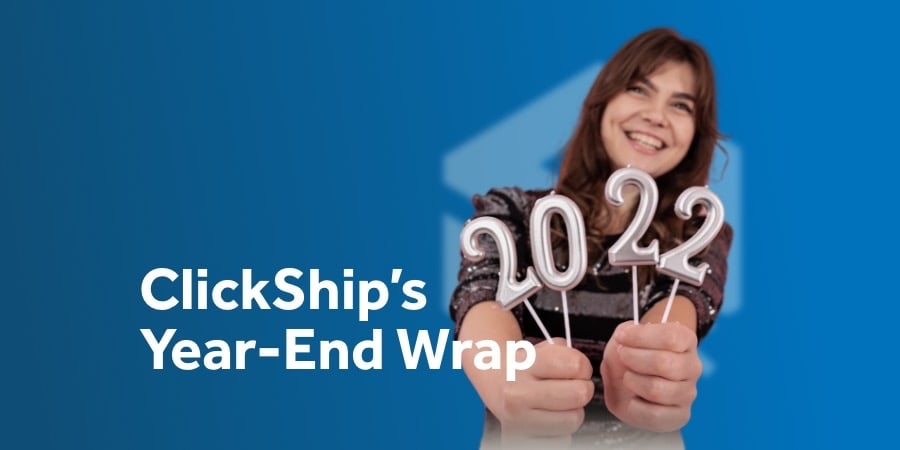 2022 was a big year for ClickShip. We set out some lofty goals to make North America's best eCommerce shipping platform even better, and not to pat ourselves on the back, but we think we managed to do a pretty great job.
With over a dozen new features, and more integrations than ever before, we worked around-the-clock to provide eCommerce professionals with the best possible shipping experience for their business.
With everything we accomplished in 2022, how can we possibly one-up ourselves in 2023? You'll just have to stick around and find out.
Looking for better eCommerce shipping in 2023? ClickShip can help you get your shipping strategy in shape for years to come1
We partner with North America's leading LTL and parcel carriers and integrate with leading eCommerce platforms and marketplaces to offer you better rates on all your shipping, in real time, directly at checkout, all for zero upfront and monthly fees!
Contact one of our shipping experts today and let ClickShip help you give your customers the experience they deserve!