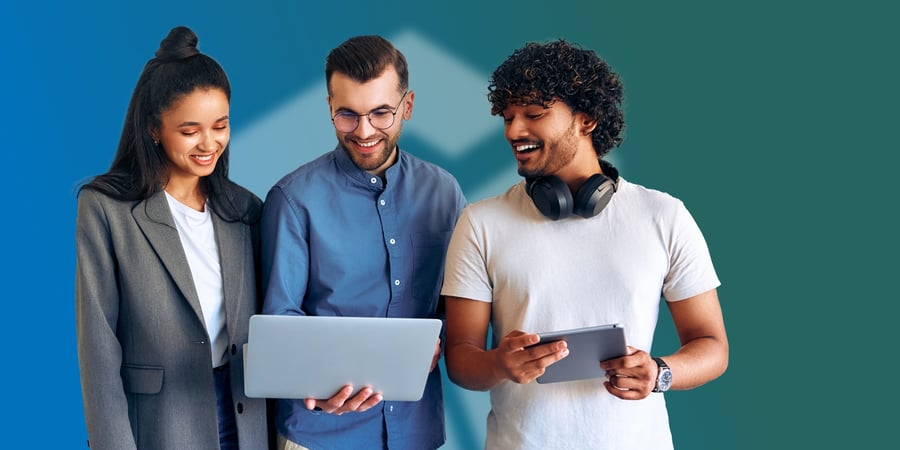 Custom Tailor a Shipping and Fulfillment Strategy for Your Whole Team!
As a business owner, you know that success isn't created in a vacuum.
Even the most revolutionary brands need the right audience, the right strategy, and most importantly the right people behind them if they're going to break into the competitive eCommerce market.
At ClickShip, we're committed to providing you the tools to bring all these necessary ingredients together, and with our latest update we've introduced a way to make sure the right people on your team are always equipped with those tools.
Introducing User Roles!
ClickShip's User Roles gives you the power to invite multiple team members onto your ClickShip account, complete with customizable roles and permissions for each individual user.
With this new feature, you can create a unique ClickShip experience for every member of your shipping and fulfillment team, from narrowing fulfillable orders to specific storefronts or regions, to restricting access to sensitive features like carrier and billing preferences, and so much more!
What is the Benefit of User Roles?
Managing the shipping and fulfillment of an eCommerce business is no easy task, and it only becomes more difficult as your brand continues to grow.
While it can make sense short-term to simply offer new employees your ClickShip account credentials, it can cause issues long-term.
As you gain more employees with more specific roles within your business, offering everyone complete access to everything ClickShip has to offer can potentially result in confusion, and costly mistakes.
Let's say, for example, that you've grown to the point of opening dedicated fulfillment centres in Toronto, Saskatchewan, and Vancouver. Each of these warehouses has an on-site manager dedicated to fulfilling orders in that region.
With User Roles, you can adjust each of those managers' user settings within your ClickShip account to only view orders being shipped within their fulfillment region.
Not only does this reduce the chance of confusion and manual errors, but it also streamlines each user's experience, making it easier to do their job more efficiently.
How to Set Up New Users
To begin, create a user invite by logging into ClickShip and navigating to the "Users" page.
Click "Add User," and input the required details: first name, last name, email, phone number, and user role from the dropdown.
You can designate the new user as admin for full access or collaborator for customizable permissions. Note that you can't invite emails already registered to ClickShip.
Toggle platform features to suit your team member's needs and send the invite. They'll receive an email to set up their ClickShip account.
Once logged in, they can work according to your preferences.
For a more detailed explanation of the process, check out the video tutorial at the top of this post!
Experience the Best in Shipping and Fulfillment Management for You and Your Team!
User Roles is just one of the multiple features that ClickShip has added this year, and we are constantly working to find new ways to make eCommerce shipping and fulfillment easier and more affordable!
ClickShip integrates with the leading eCommerce platforms and online marketplaces to help you offer better rates on pallet and parcel shipping to your customers in real time, from the leading carriers in North America, and all for zero start-up or monthly fees!
Contact one of our shipping experts today and grow your shipping, and your business, faster and smarter with ClickShip.