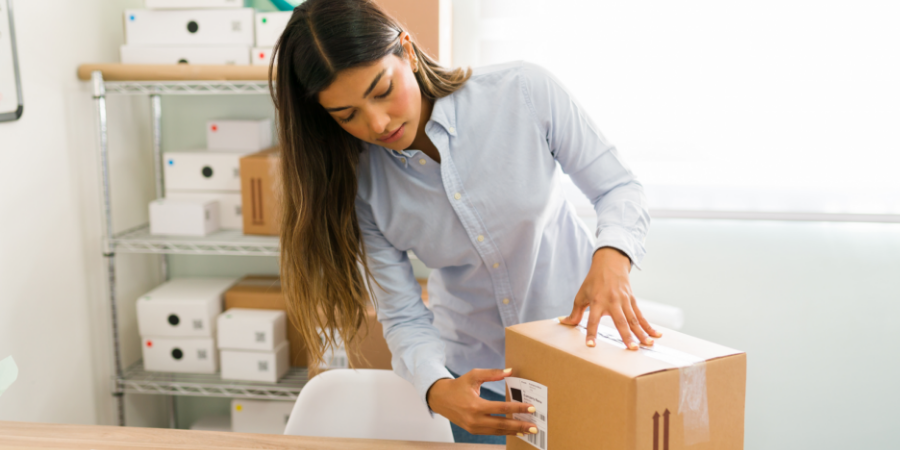 Long time ClickShip customers may remember when we started 2022 with the release of some major feature upgrades to the ClickShip system.
Well in keeping with the spirit of helping eCommerce businesses start their year right, we've got three amazing new features arriving on the ClickShip platform early this year!
We're going to be spending the next few posts highlighting each one and showing you how these new features can help make your eCommerce shipping and fulfillment faster, smarter, and better than it ever was before!
In this post, we'll be looking at a revolutionary feature that can help you shave up to 60 seconds off the processing time on every single order you ship with OnePrint for ClickShip!
For anyone who processes multiple shipments in a day, you can see just how quickly those numbers can add up.
What is OnePrint?
OnePrint is a plugin designed to help automate the tedious aspects of label and document printing while using ClickShip.
With OnePrint, you can set default printers for shipping labels, packing slips, invoices, and more. Once everything is queued, you can print all your documents on separate printing devices, all with a single click.
How does OnePrint Help?
In the past, ClickShip users would need to download each piece of documentation for a shipment onto their computer and proceed to open and print each document individually.
The OnePrint plugin takes this long, multi-step process and streamlines it into a single click, saving you an average of 30 to 60 seconds of fulfillment time on every single order you process!
How Do I Set Up OnePrint?
In keeping with the goal of saving you time, setting up OnePrint is incredibly simple!
Once you've signed into your ClickShip account, click the printer icon at the top of the main dashboard to download the OnePrint plugin installer.
Once you've run the installer, navigate back to that same print icon in the ClickShip dashboard. Clicking the icon will load a popup where you can connect your active printers to OnePrint as well as view, edit, and set your automated printing preferences.
Get Faster Fulfillment, Smarter Shipping, and a Better Customer Experience with ClickShip
OnePrint is an ideal tool for any eCommerce professional looking to better optimize their fulfillment process, and the best part is that's just the start of our incredible new feature rollout! To see what else ClickShip has to offer your eCommerce business, keep a eye on the blog in the coming days, and if you haven't already, sign up for a free ClickShip account!
ClickShip integrates with the leading eCommerce platforms and online marketplaces to help you offer better rates on pallet and parcel shipping to your customers in real time, from the leading carriers in North America. Our easy-to-use platform also provides you with a suite of fulfillment tools to enhance your customer experience, and all for zero start-up or monthly fees!
Contact one of our shipping experts today and watch your eCommerce shipping go from good to great in the blink of an eye with ClickShip.