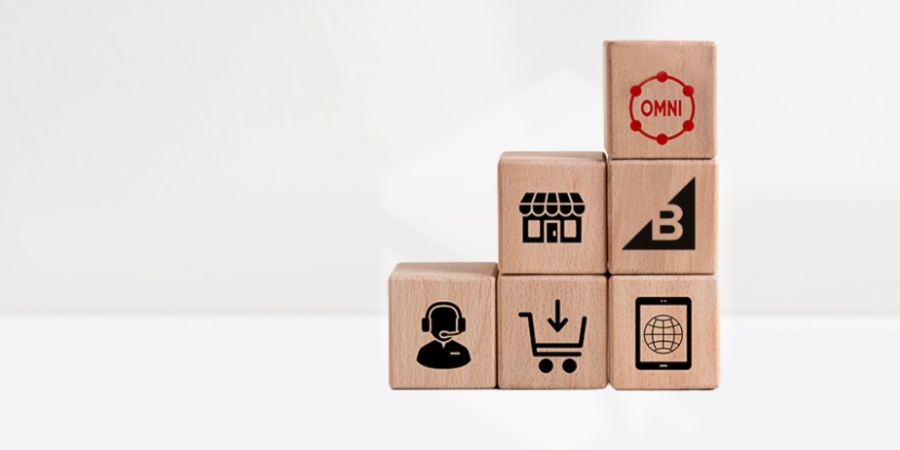 Among eCommerce professionals, BigCommerce is one of the most prominent and widely used platforms, and for good reason.
Its highly customizable templates allow businesses of any size to create multiple unique online storefronts quickly and easily.
Plus, their robust backend makes management of those sites just as simple.
BigCommerce users are well aware of the fact that the number of high-quality integrations available to them means that every aspect of the customer experience can be fine-tuned to perfection.
With so many integrations just a click away, however, the potential for choice paralysis from fear of choosing the wrong integration for your business can be very real.
But when deciding on a shipping integration for your BigCommerce store, ClickShip is, simply put, the only real choice.
While that may sound like we're singing our own praises, we at ClickShip stand by the strength and versatility that we offer to eCommerce professionals.
Here are just a few of the reasons why you should integrate your BigCommerce stores with ClickShip today!
Real-Time Rates at Checkout
Studies have shown time and time again that unexpected fees are one of the largest contributors to abandoned carts across the eCommerce world, and shipping fees certainly play a major role in that.
With ClickShip, customers on your BigCommerce stores can receive instant, real-time shipping rates at unbelievable prices from the most trusted shipping companies in North America directly at checkout!
Further, while most shipping platforms that offer similar features start and end with parcel shipping, at ClickShip we know that eCommerce is bigger than just parcel shipping.
That's why our shipping platform offers real-time rates on pallets as well as parcels.
No matter what you're shipping, your storefront will display the lowest and most accurate rates, and your customers can choose the price point and service that best fits their needs.


Source: Baymard Institute
Enhanced Order Fulfillment Tools
When looking for a shipping integration for your BigCommerce store, it can be easy to focus on rate shopping alone.
Here at ClickShip, however, we know that finding better shipping rates for your products is only one step in the whole process.
That's why, on top of providing competitive real-time rates, our platform also offers a suite of tools to help with the order fulfillment process as well!
Our Smart Packaging feature allows you to set packaging weight and dimension presets for your products, while our OneSKU Multi-Box functionality offers the option to set similar presets for larger products that require multiple boxes to ship. Both these tools will provide your customers with lower, more accurate shipping rates, and will significantly reduce your time spent fulfilling orders, saving your business time and money.
On that note, when the time comes to prepare your day's orders to ship, our OnePrint plugin lets you export all your pending shipping labels and documents and print them all at once in a single click; this tool alone can save you as much as sixty seconds of fulfillment time on each order you process!
These tools allow you to not only offer more accurate quotes on shipping to your customers, but also streamline your order fulfillment, letting you get more orders processed and shipped to your customers in less time!
Custom Branding Tools
Ensuring that your brand stands out from all the rest is becoming increasingly challenging as the eCommerce space grows with each passing year.
Having your business' branding front and center throughout the shipping journey is an excellent way to keep your business on your customers' minds, thereby increasing your chances for long-term customer retention.
Each and every ClickShip user has access to our standard custom branding tools, which allow you to add your brand logo to all your shipping labels, packing slips, and shipping notification emails.
For users who want to go even further, we offer a suite of advanced custom branding tools, which not only provides further customization for your emails, but also gives you the power to create custom-branded tracking pages to help ensure that your customers know where to look for a top-tier customer experience.


Source: Image Relay
Extensive Service Options
It goes without saying that a shipping platform isn't much good if it doesn't offer high-quality shipping options.
As with everything else we do at ClickShip, we always try to go above and beyond where your shipping is concerned.
Our platform gives you access to exclusive rates from the most trusted parcel and LTL carriers in North America on a wide range of domestic and cross-border LTL and parcel services.
Further, we offer equally impressive rates on international parcel shipping services as well!
Expansive Integrations for Multi-Channel Growth
For all the strengths that BigCommerce boasts as an eCommerce platform, it has become increasingly common for businesses to adopt a multi-channel sales strategy for their eCommerce.
While in many cases this may mean picking and choosing your shipping software based on what each platform offers, with ClickShip you have the choice of integrations from all the leading eCommerce platforms and online marketplaces available, so you don't need to worry about juggling your inventory between a different platform for every sales channel.
If everything we've discussed hasn't already made it clear, there's still so much more that ClickShip offers that makes it the leading choice for eCommerce professionals in Canada.
Ready to see it for yourself? Contact one of our shipping experts today and give your BigCommerce store a big shipping upgrade.